PCM REMOVAL/INSTALLATION
---
BHE014018880W01
1. When replacing the PCM, perform the following:
• PCM configuration (See PCM CONFIGURATION.)
2. Remove the battery cover. (See BATTERY REMOVAL/INSTALLATION.)
3. Remove in the order indicated in the table.
4. When replacing the PCM on the vehicles with the immobilizer system, perform the following:
• Immobilizer system component replacement/key addition and clearing (See IMMOBILIZER SYSTEM COMPONENT REPLACEMENT/KEY ADDITION AND CLEARING.)
5. Install in the reverse order of removal.
U.K. specs.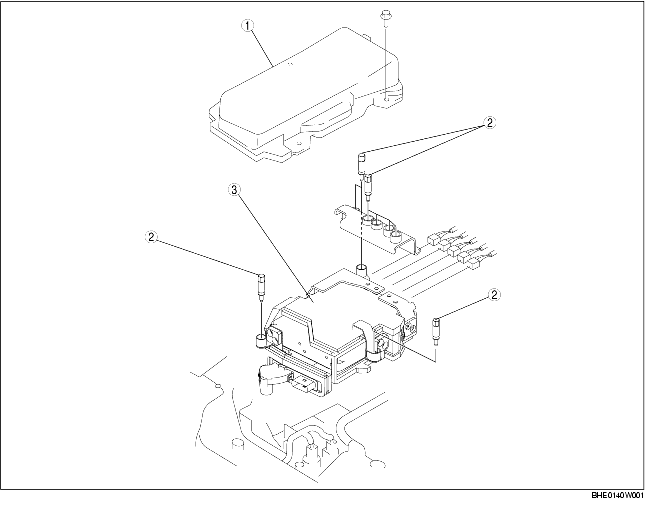 Set Bolt Removal Note
1. Drill the set bolt using a drill bit with a diameter larger than the shank until the head is removed.
2. Clean all foreign material from the PCM connectors.
Set Bolt Installation Note
1. Install a new set bolt and tighten it until the neck of the bolt breaks off.
Except for U.K. specs.